About this Plugin
Are you unsatisfied with your WordPress theme?
The current colors or fonts are not in line with your corporate image?
You'd like to modify your theme style but you don't know where to start?
You are in the right place!
CTL Tweaker allows you to customize your theme without coding!
With CTL Tweaker you can:
Customize every single part of your pages
Surf all the pages disabling the inspector.
Edit all you want in few clicks
Suited for Beginners and Advanced users
A css editor along with the visual one, to get the full control of the styles.
Edit the WordPress Login Page easily
Create unlimited customizations
You'll be free to enable/disable your customizations!
Import/export your settings
Import/Export your styles in other websites that are using CTL Tweaker.
Responsive Styles
Set the breakpoints at your styles to get a better multi-devices experience.
50+ CSS Properties

700+ Google Fonts

100% Compatible
CTL Tweaker works with all themes and plugins.
Minimum Requirements:
PHP 4.3
WordPress 4.5.3
HTML5
Canvas
Javascript / jQuery
Installation
This plugin installation is the same as any other WordPress plugin. For further instructions, refer to the two options below:
Installation by ZIP File
From your WordPress dashboard, choose 'Add New' under the 'Plugins' category.
Select 'Upload' from the set of links at the top of the page (the second link).
From here, search the zip file titled 'ctl-tweaker.zip' included in your plugin purchase and click the 'Install Now' button.
Once installation is complete, activate the plugin to enable its features.
Installation by FTP
Find the directoy titled 'ctl-behance-importer'.
Upload it and all the files in the plugins directory of your WordPress.
Install (/WORDPRESS-DIRECTORY/wp-content/plugins/).
From your WordPress dashboard, choose 'Installed Plugins' under the 'Plugins' category.
Locate the newly added plugin and click on the 'Activate' link to enable its features.
Plugin Settings
In this panel you can manage the plugin settings.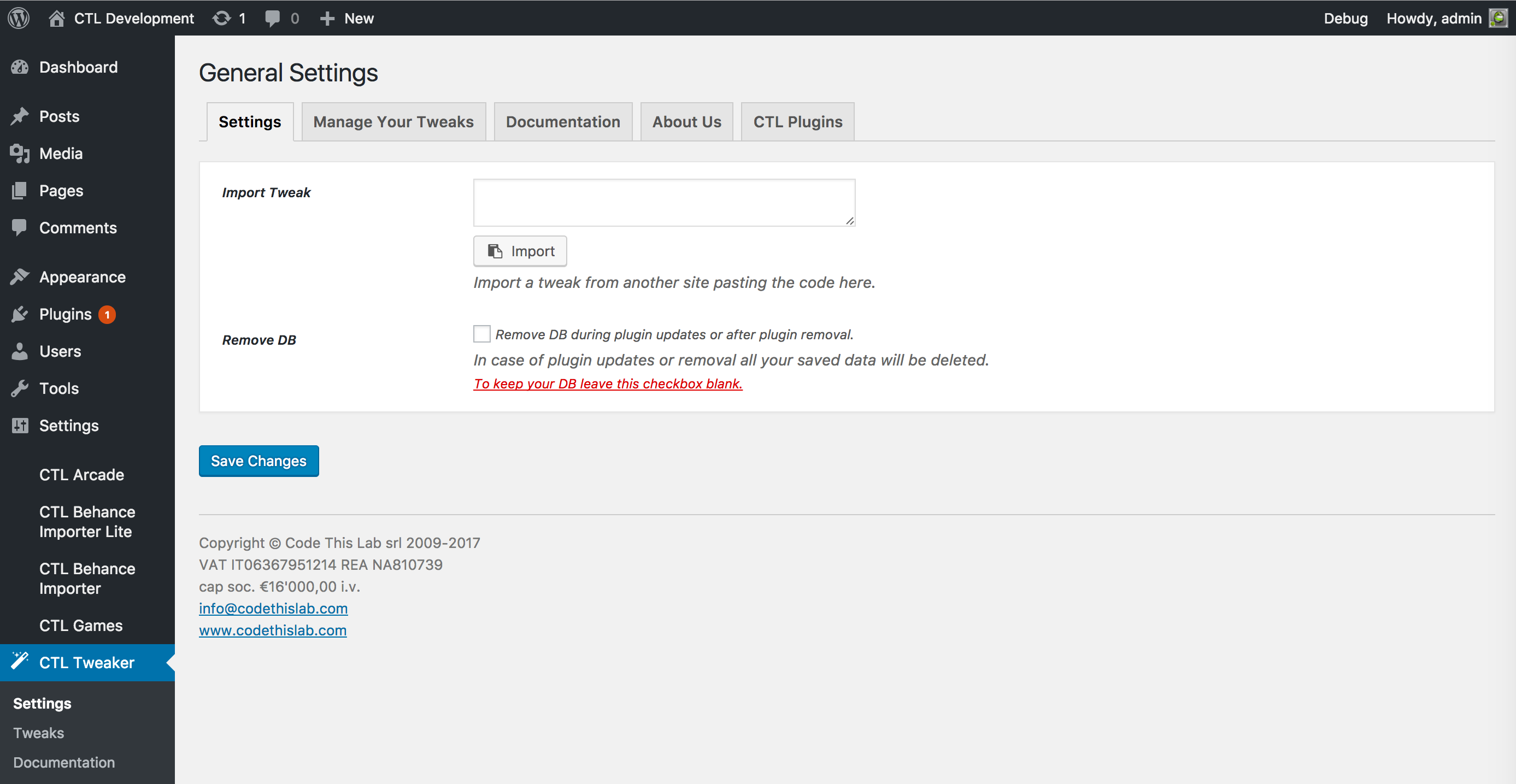 Import Tweak
Import a tweak from other site pasting the code.
Remove DB
Remove DB during plugin updates or after plugin removal.
Manage Your Tweaks
In this panel you can manage the tweaks.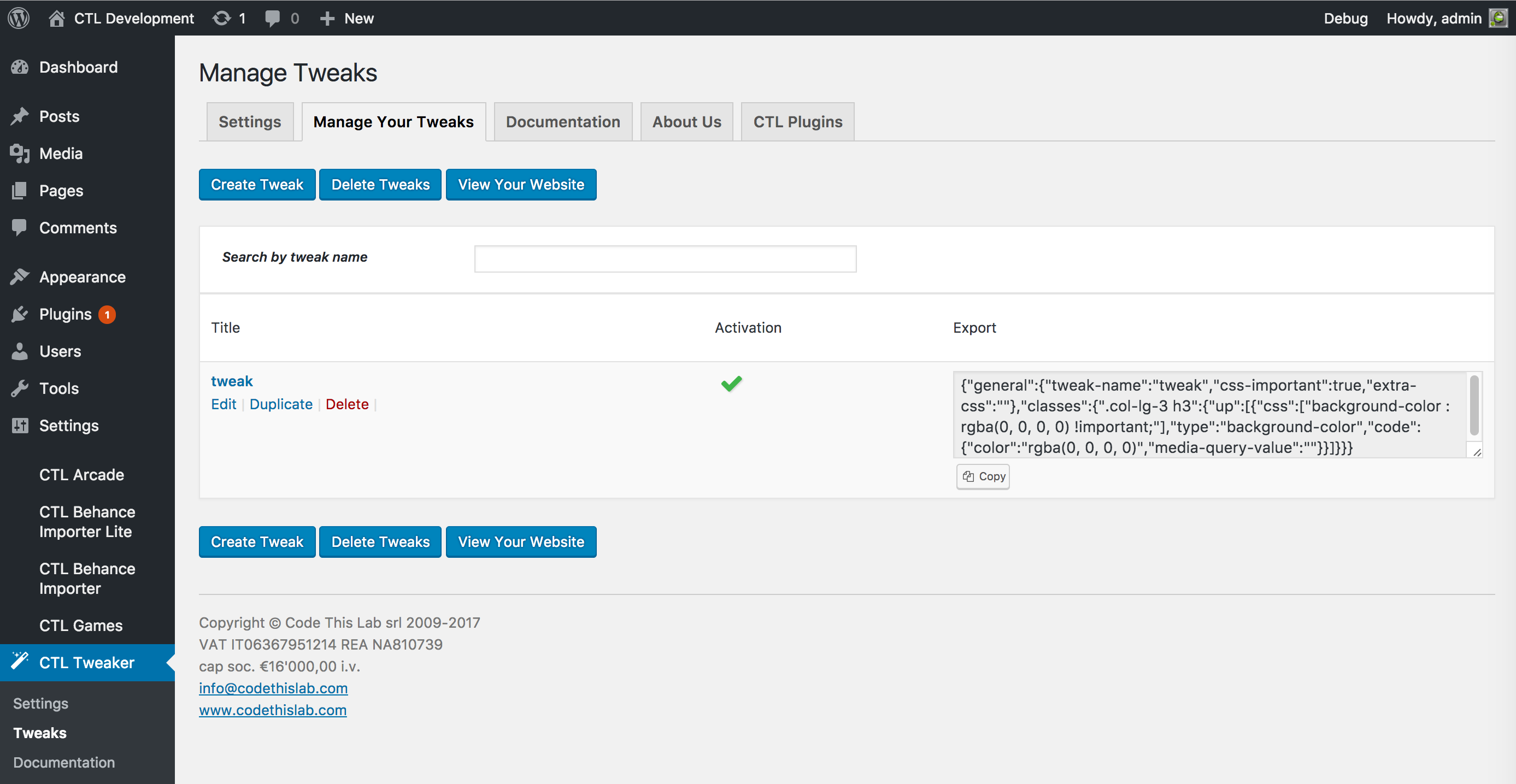 Create Tweak/Edit Tweak
Jump to the live editor to customize your theme.
Delete Tweaks
This action is not reversible! All tweaks will be deleted!
Activation
Enable or Disable the tweak on your website.
By default each tweak is disabled, so enable it to view all your customizations.
Create/Edit Tweak
With this powerful tool you can modify your theme in visual mode, selecting any elements in the website preview on the right.
Settings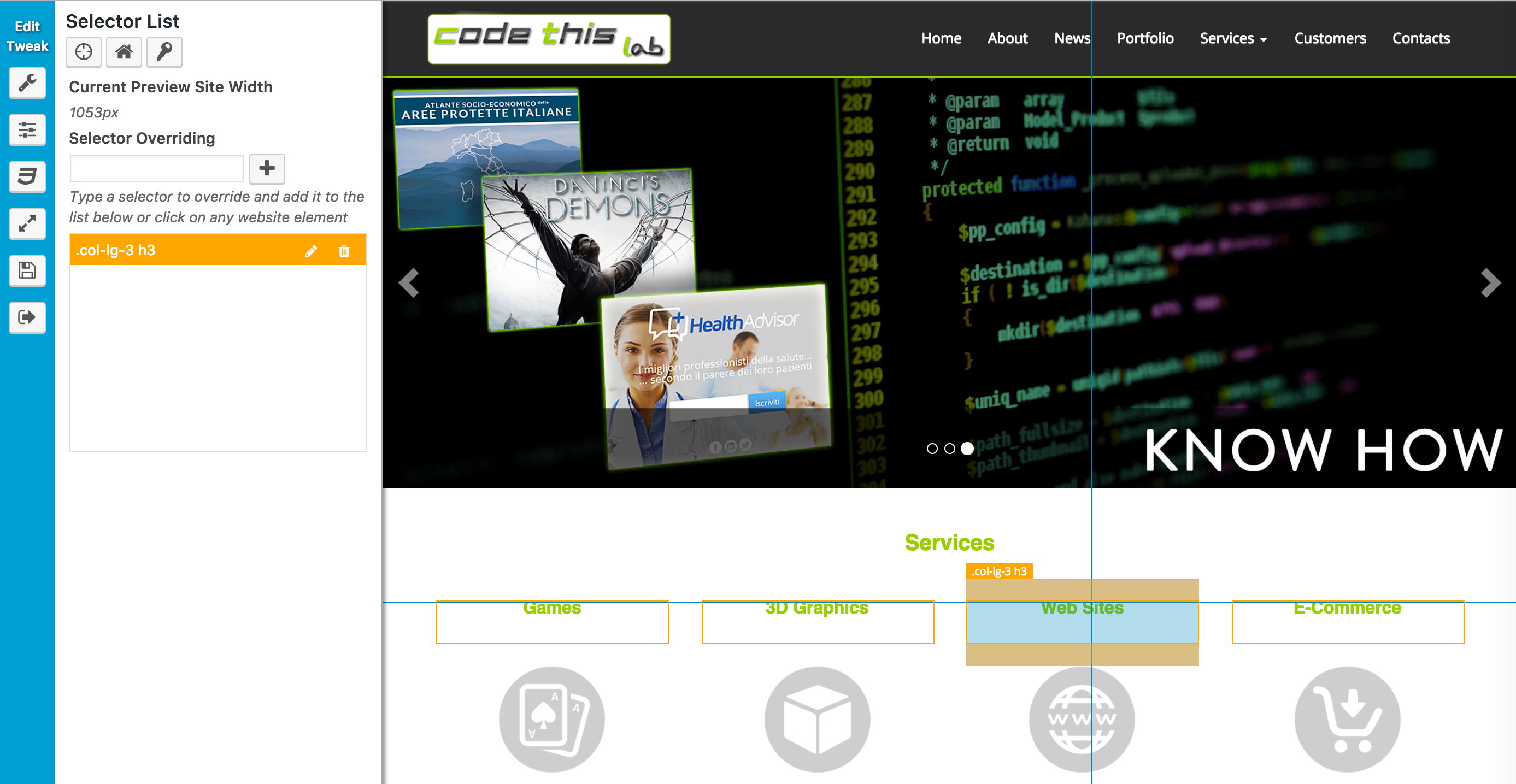 Tweak Name
Set your tweak name.
Override previous style
Force the application of your changes.
Enable/Disable Tweak
Apply or disable all your customizations.
Inspector
On the right side of the screen you can select all your theme elements.
Selector List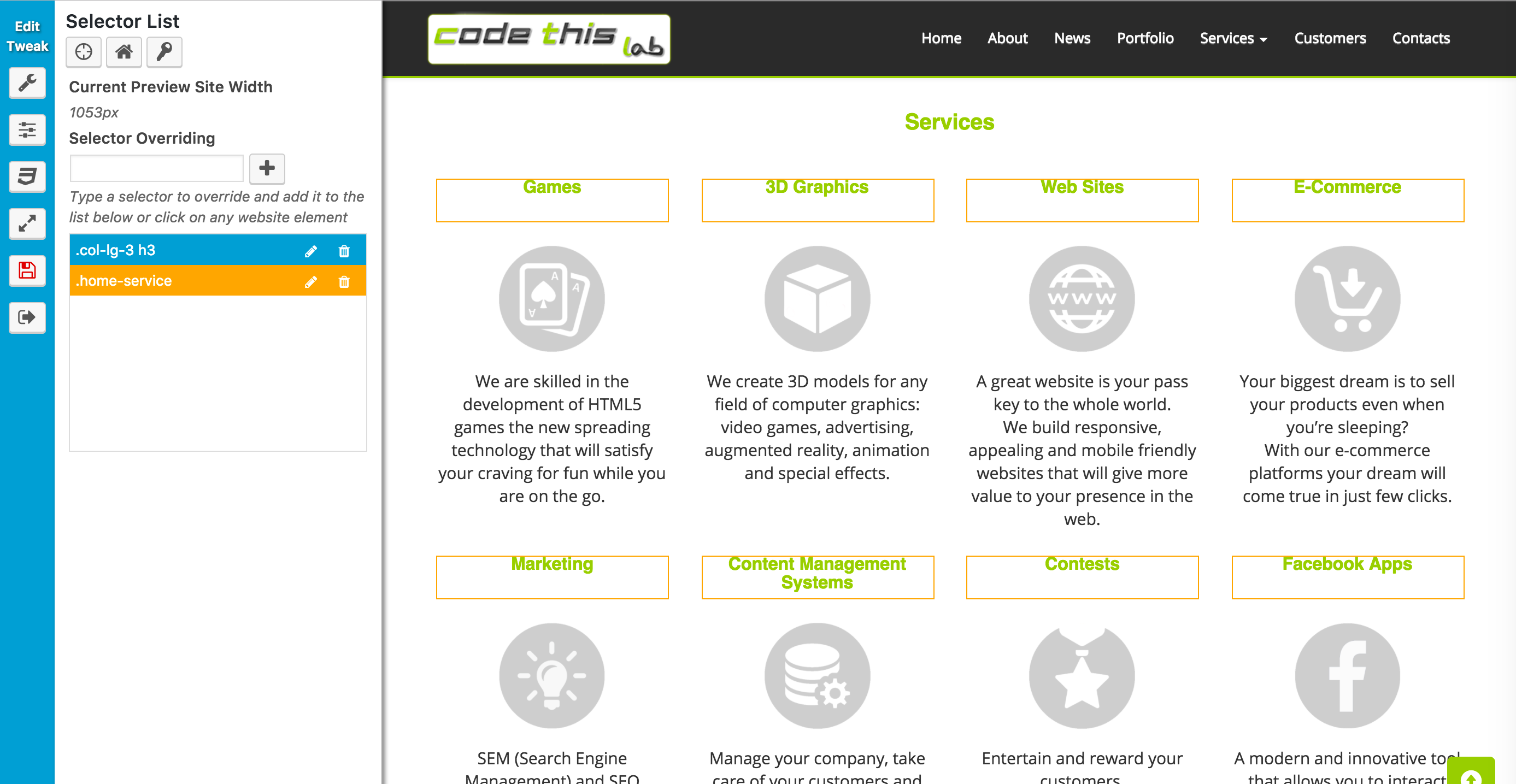 Toggle Inspector
Disable the inspector to browse all your theme link/pages, then enable it to edit your selected element.
Homepage Button
Click this button to return to the homepage.
Login Page Button
Click this button to acces to the login page.
Selector Overriding
Type a custom selector.
Selector List
List of all your selected selectors. You can also remove them.
Selector Editor
Choose a page element.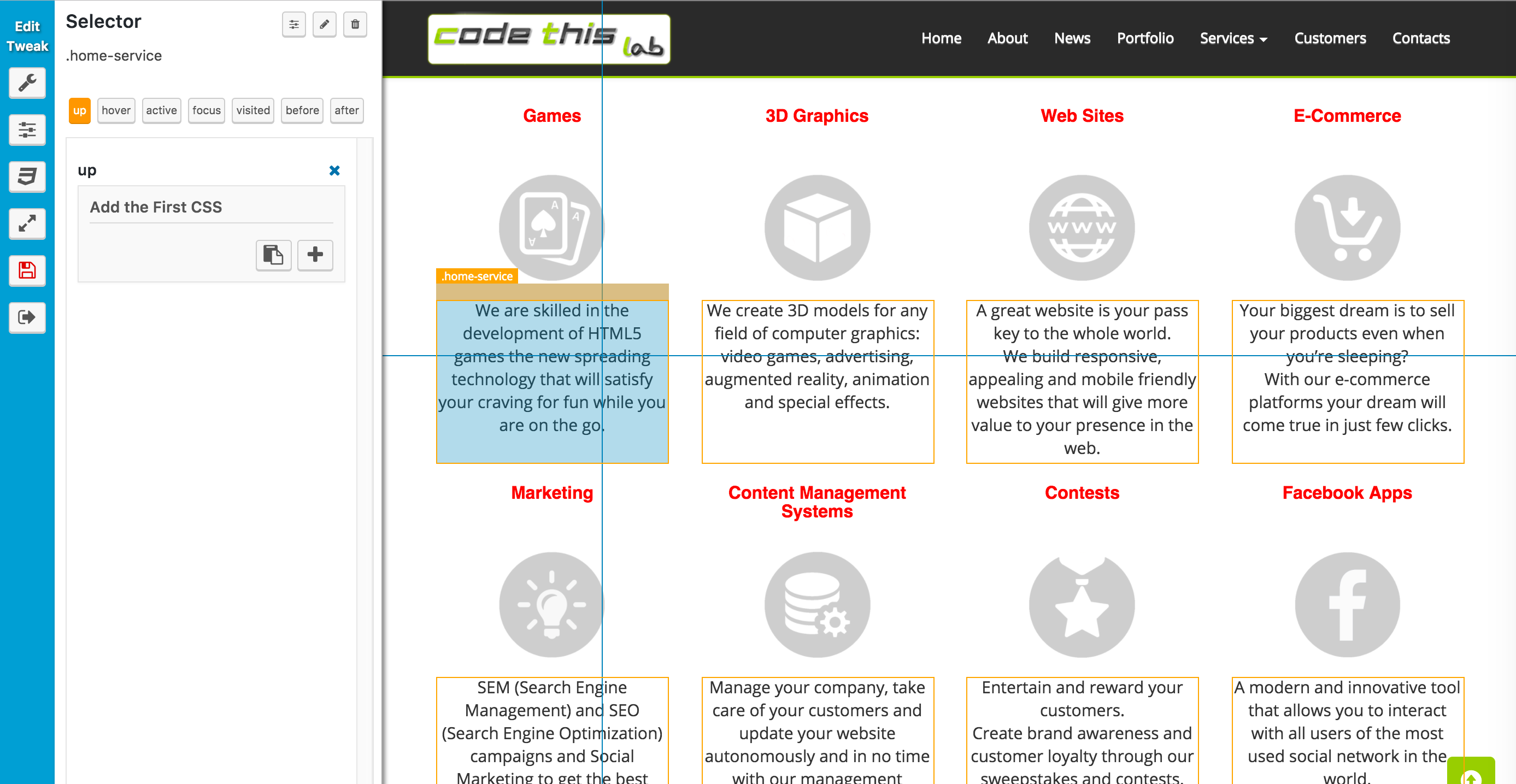 Choose between two kind of selectors:
The first one that allows you to edit elements with common features

The second one that allows you to edit only the selected element

You are free to edit both selectors.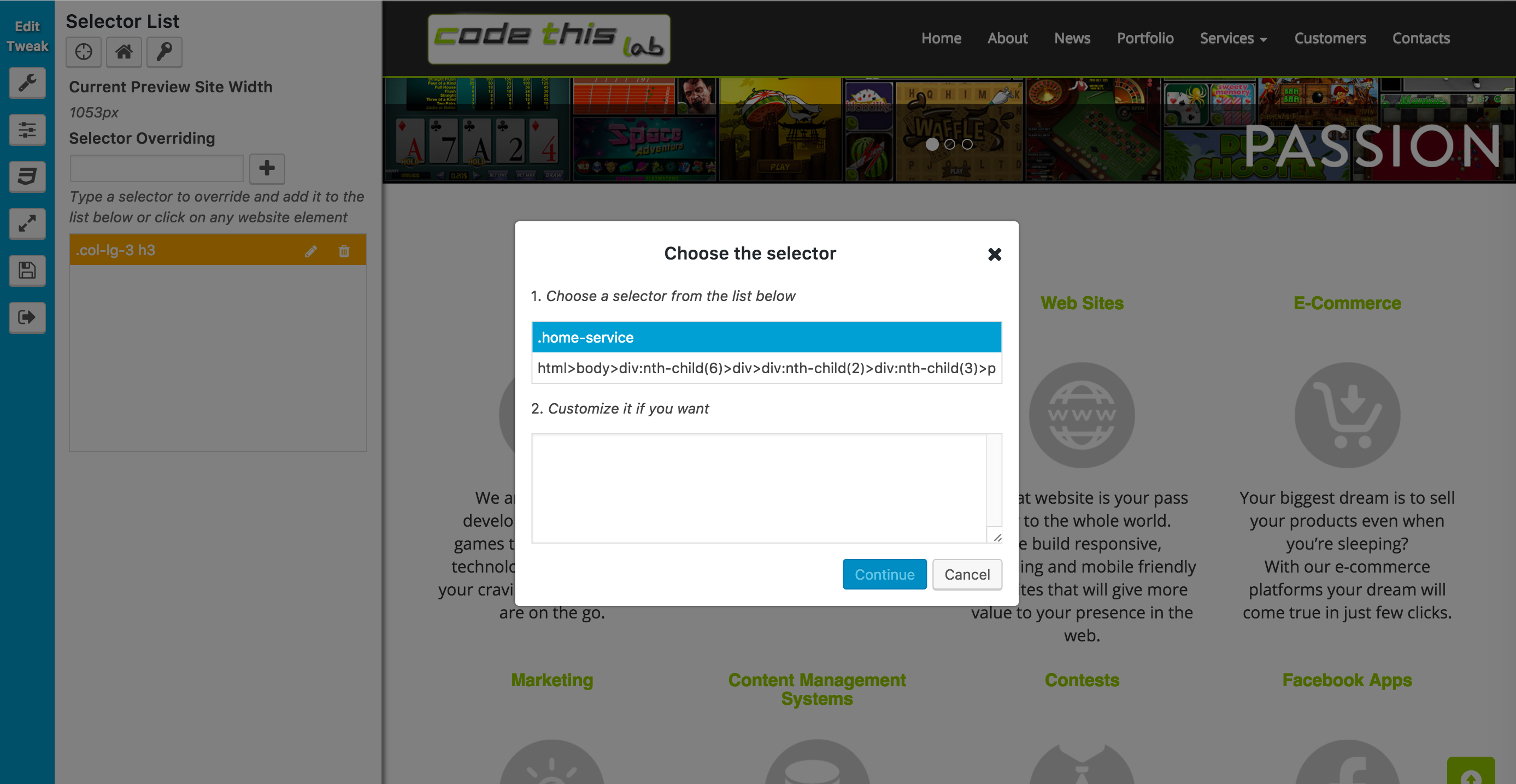 Choose a style from a wide list.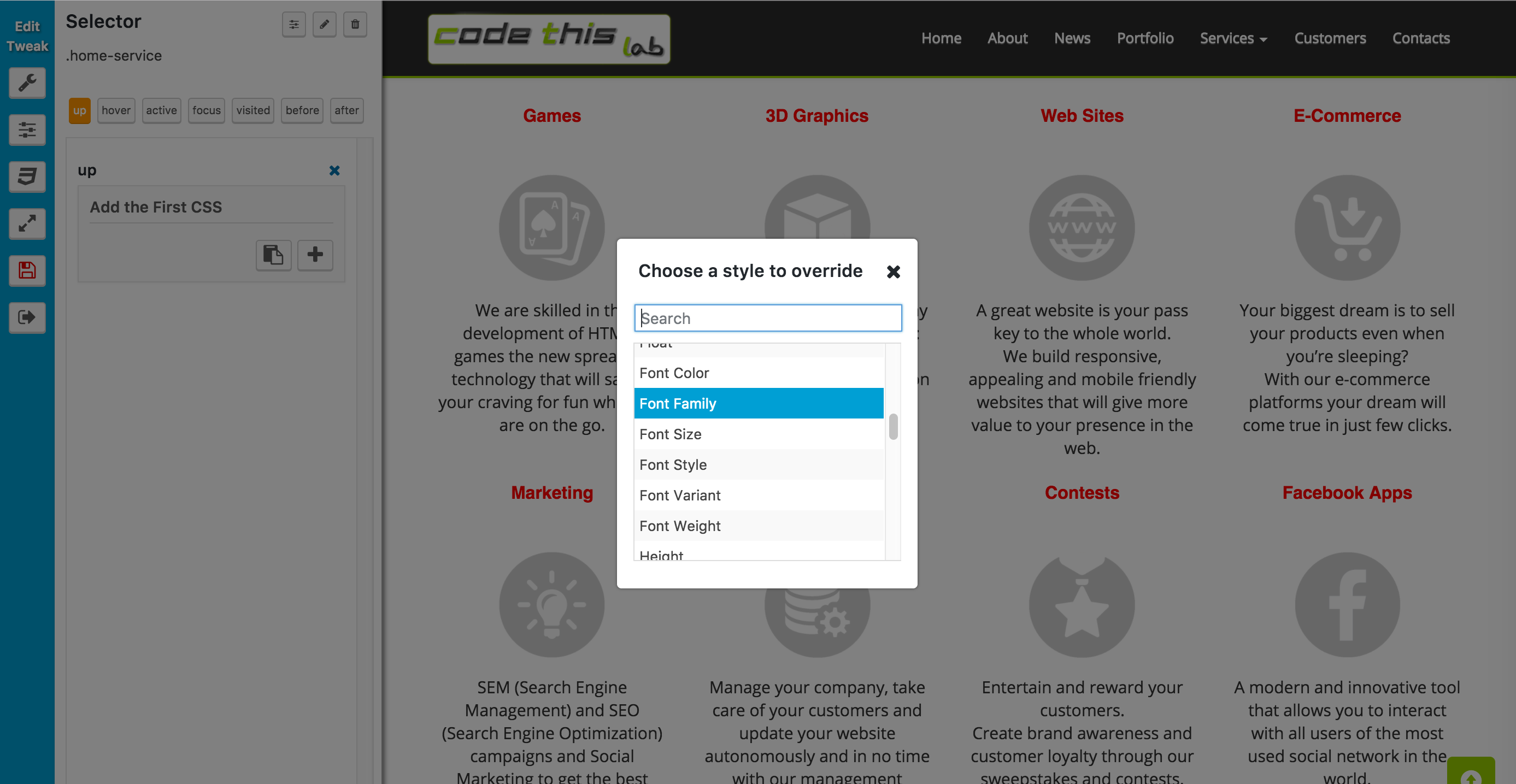 Set your favorite parameters.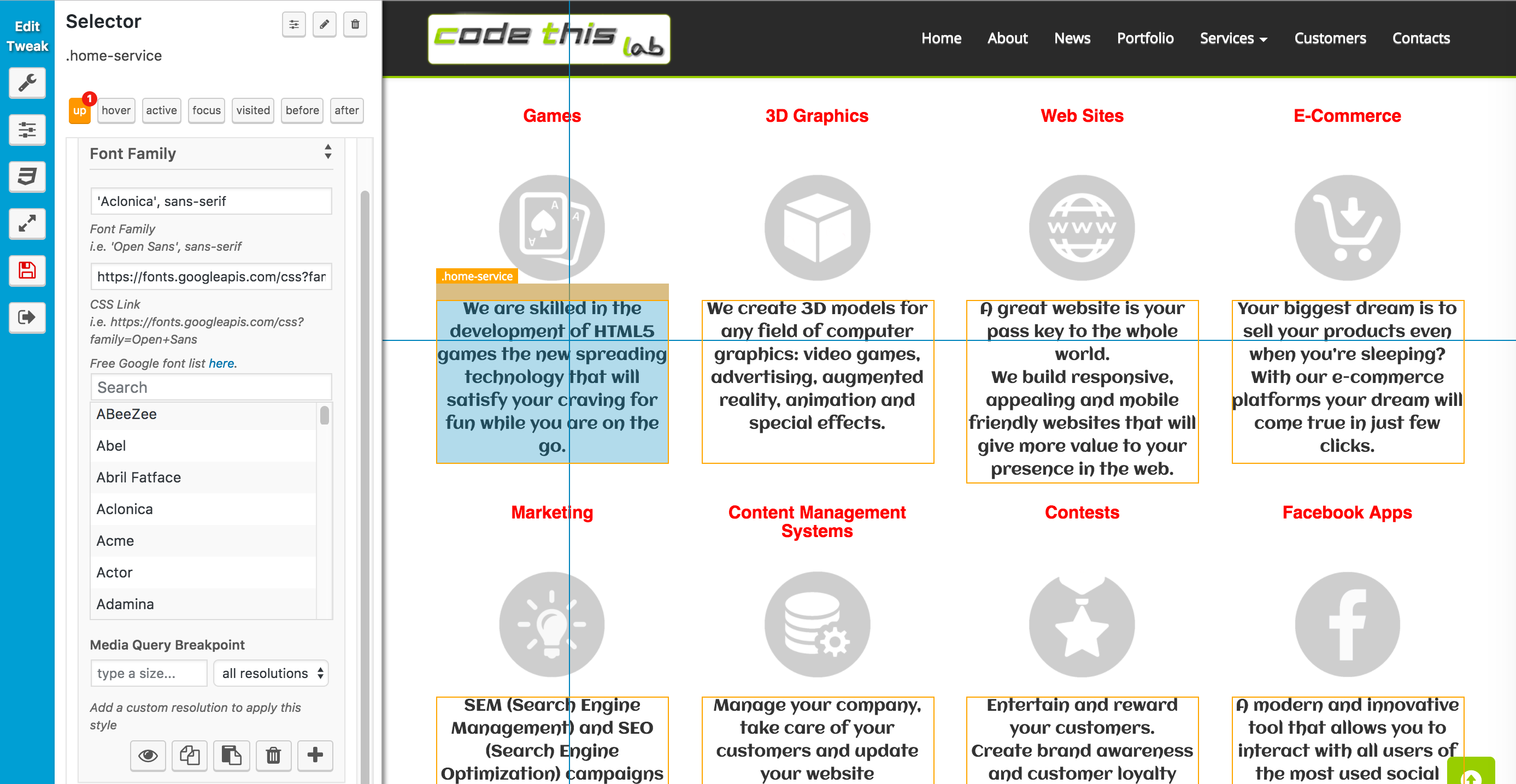 You're free to modify all your css states and contents.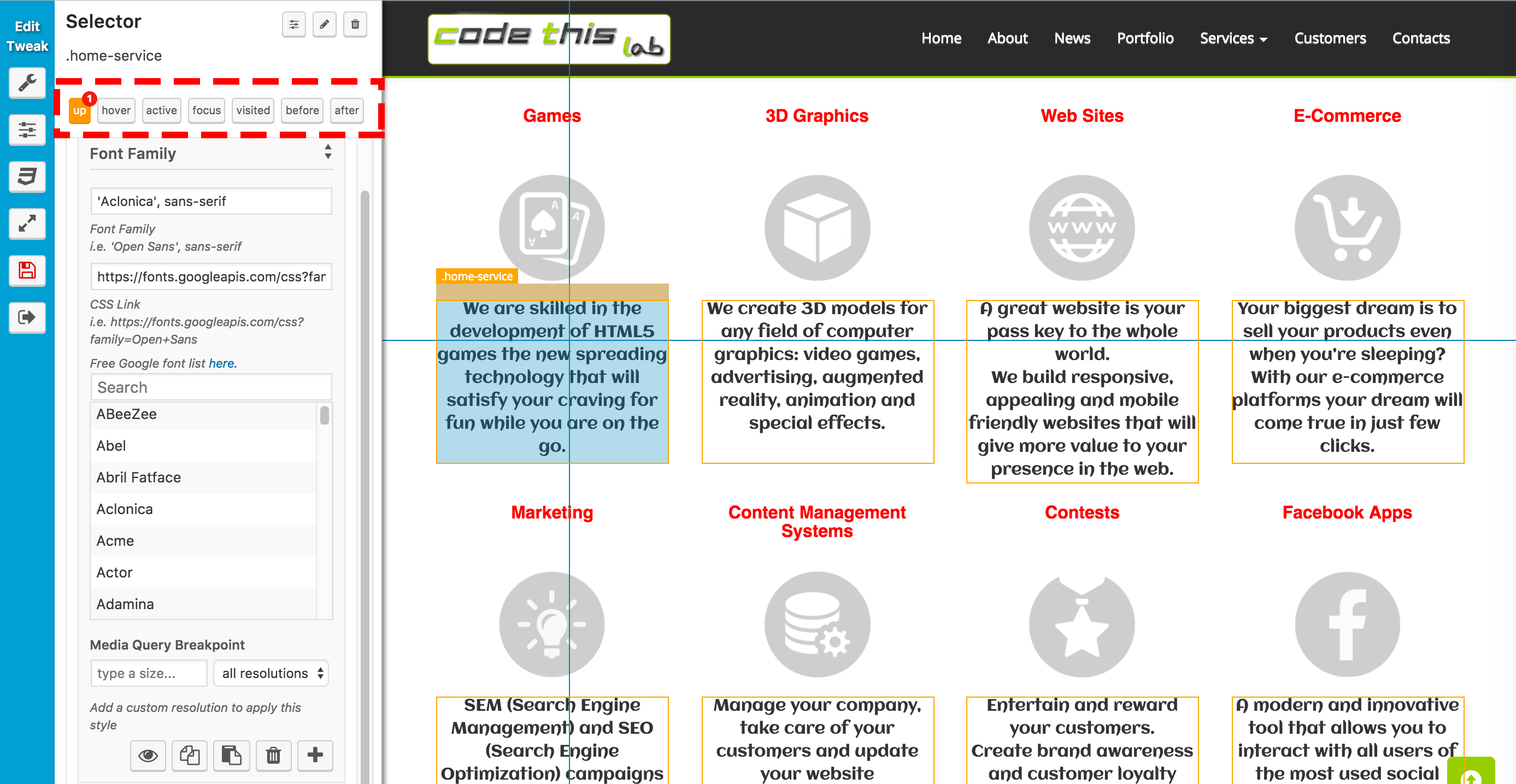 You can hide or show your customizations, copy or paste them, remove and add others.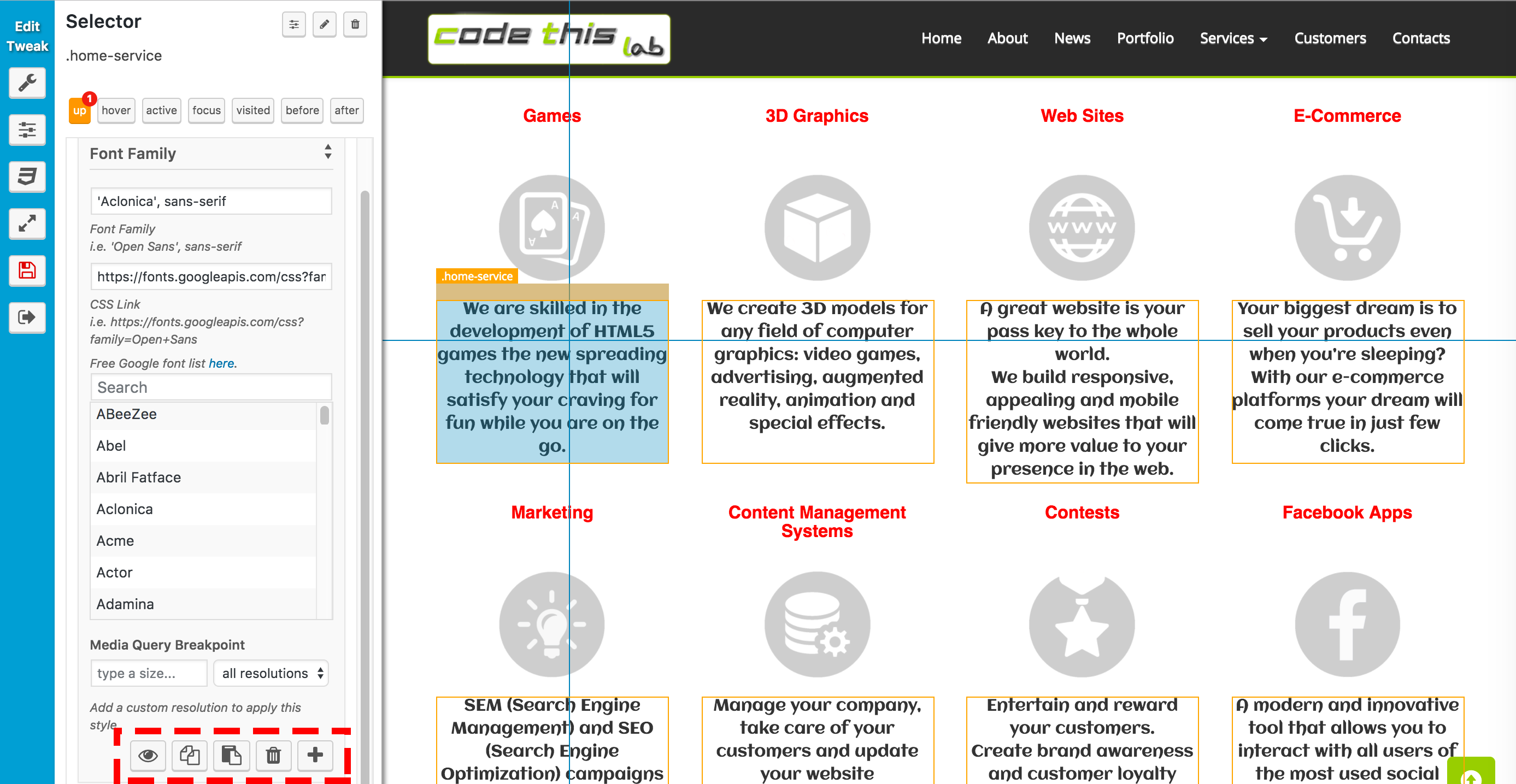 You can rename the selector or delete it.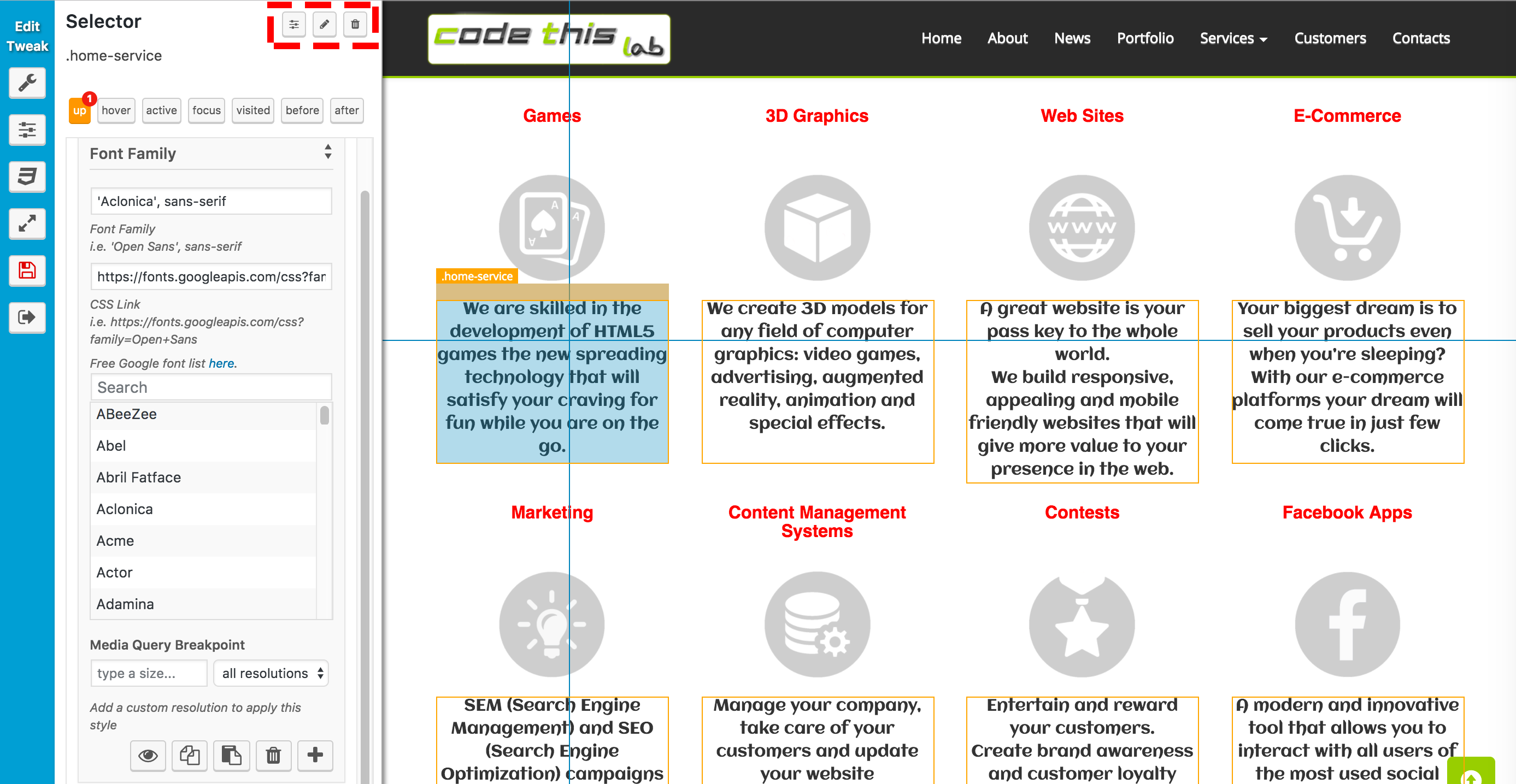 CSS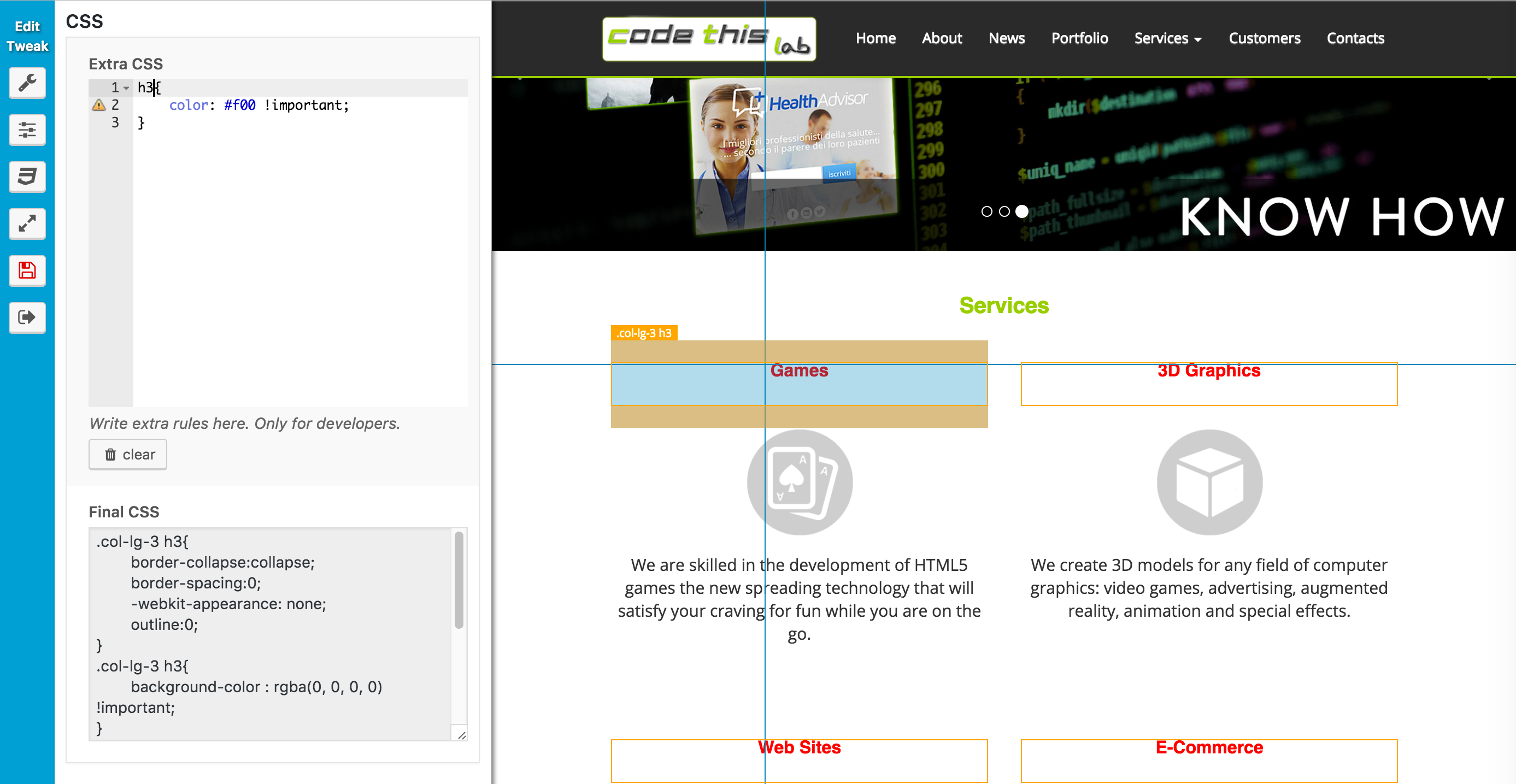 CSS Editor
If you're a developer you can type your favorite css directly here!
WP Editor Shortcuts
Customize your article/page and category theme template.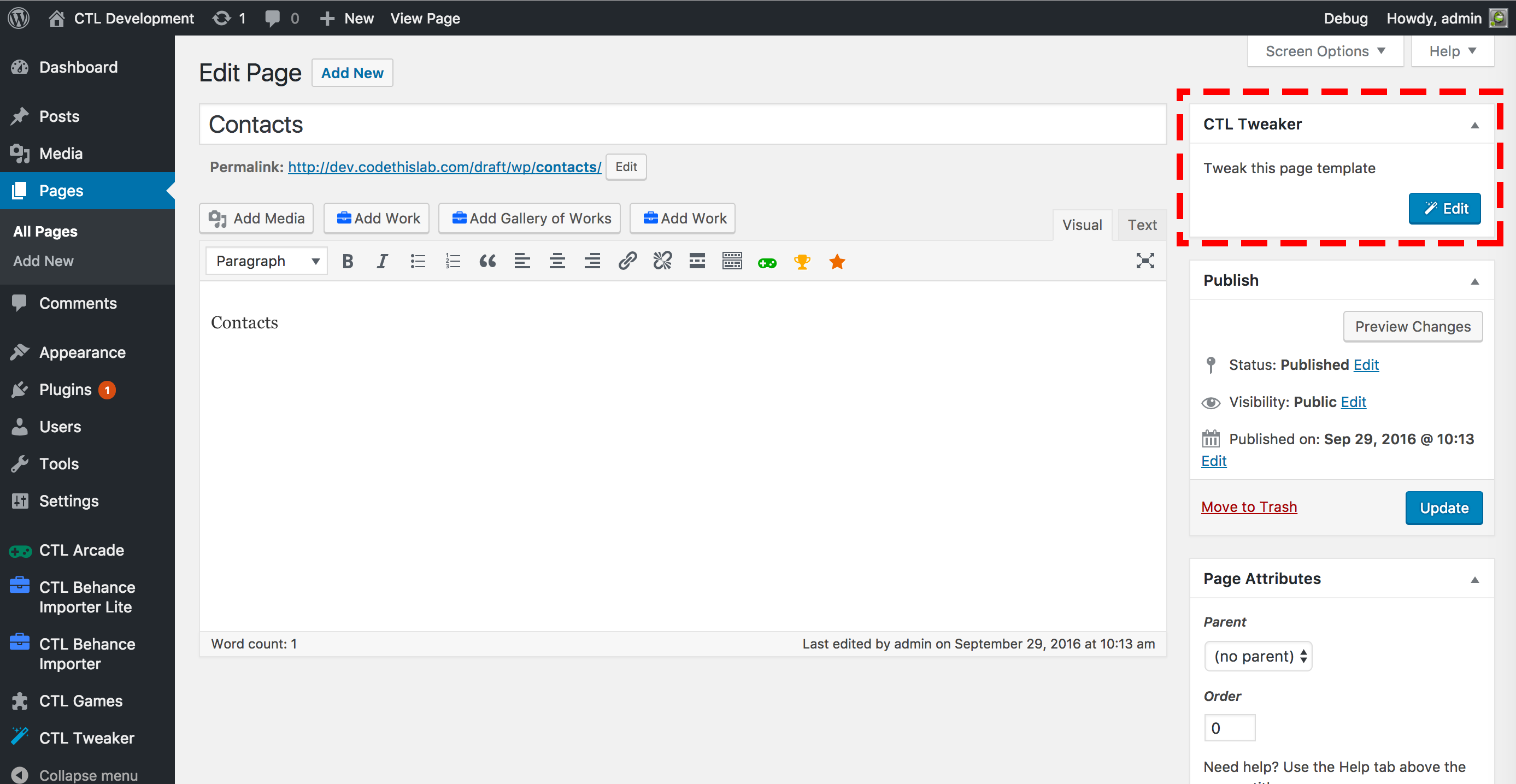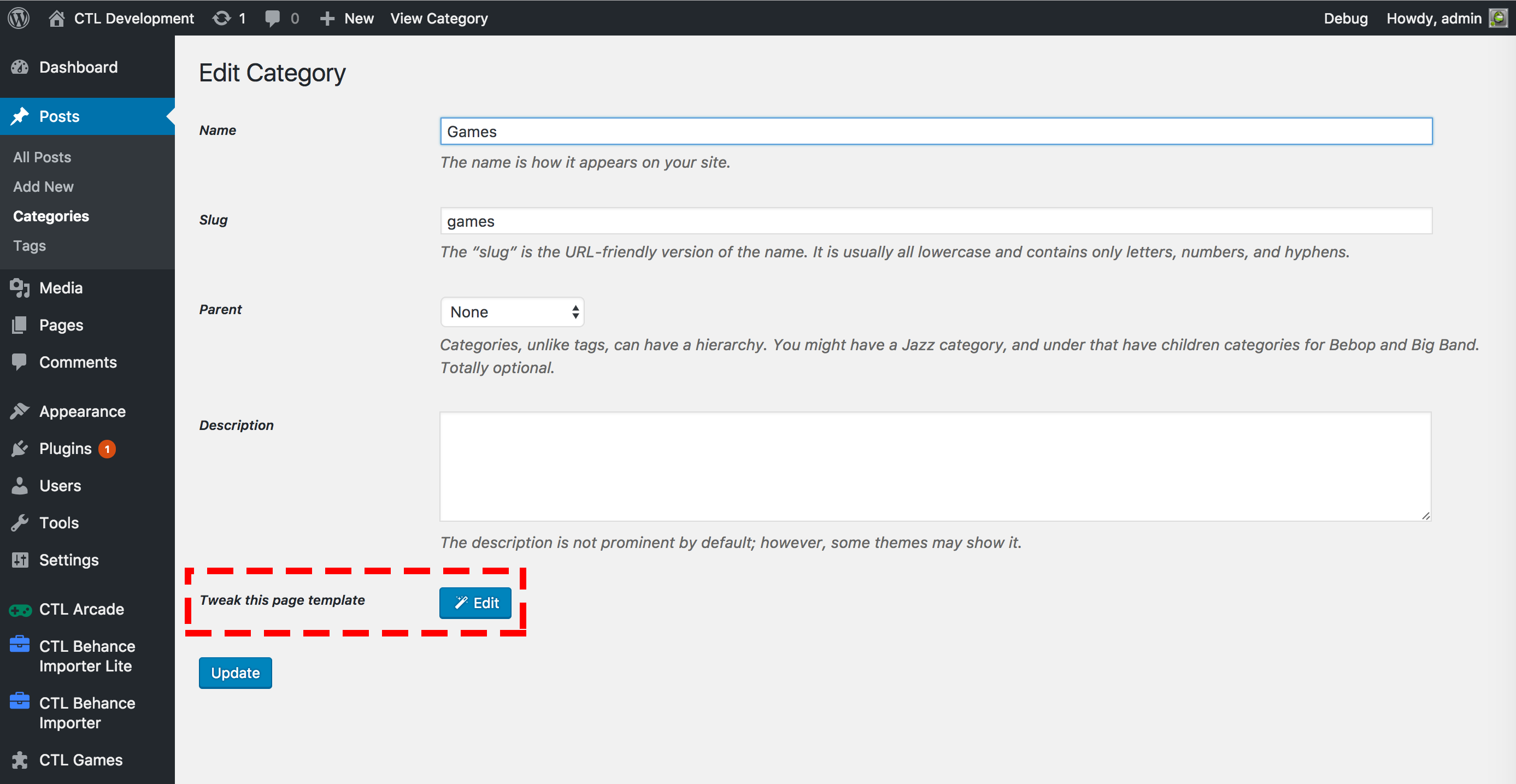 Customize all your pages.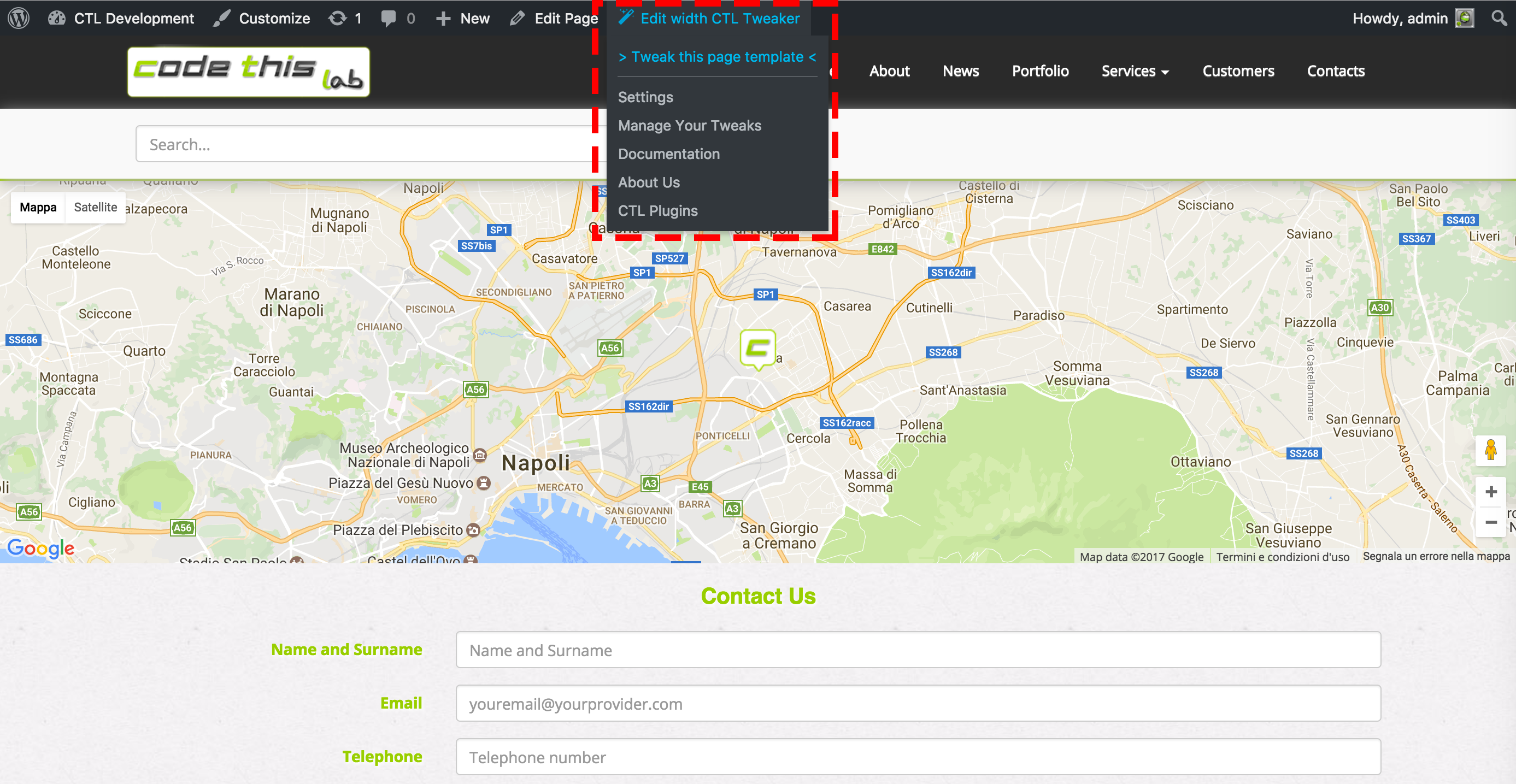 Uninstall
This plugin can be deleted in the same way of any other WordPress plugin.
Acknowledgements
Thank you very much for purchasing this plugin. We'd be glad to help you if you have any questions related to the plugin. We'll do our best to assist you. If you have a more general question about the plugins on CodeCanyon, you might consider visiting the forums and asking your question in the "Item Discussion" section.